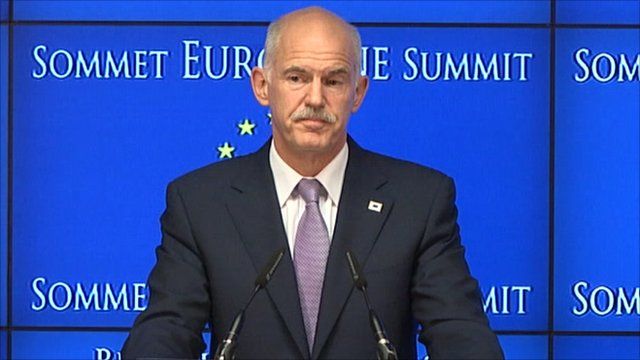 Video
Greek PM George Papandreou: 'We are proud people'
Leaders of the eurozone countries have reached a new agreement on tackling the Greek debt crisis, at a summit in Brussels.
It includes, for the first time, support from private lenders, including banks, which will give Greece easier repayment terms.
Greek PM George Papandreou said the deal creates sustainable debt management for the country and will lighten the burden for the Greek people.