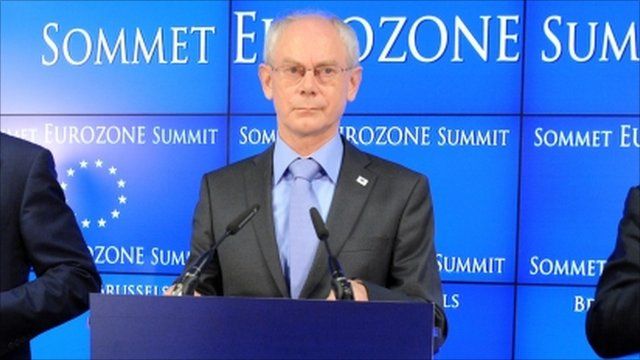 Video
Van Rompuy: Eurozone deal avoids 'dangerous' situation
Leaders of the Eurozone countries have agreed a new bailout package for Greece worth 109bn euros ($155bn, £96.3bn).
European Council president Herman Van Rompuy said he could not allow a difficult situation to become "dangerous".
He said: "This situation was evolving into a systemic concern threatening the stability of the eurozone as a whole."
"This threat had to be contained, otherwise the situation could have led to a serious loss of confidence in our common currency and could even have jeopardised the ongoing economic recovery in Europe and in the world," he added.
Go to next video: Greek PM: 'We are proud people'