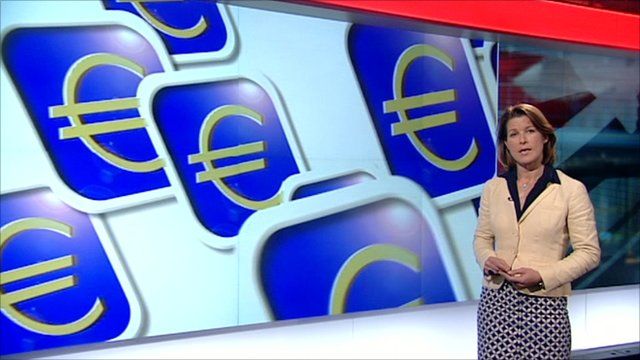 Video
What is the impact of the Greek bailout?
Leaders of the eurozone countries have reached a new agreement on tackling the Greek debt crisis, at a summit in Brussels.
It includes, for the first time, support from private lenders, including banks, which will give Greece easier repayment terms.
Across Europe, stock markets have risen and bank shares have surged amid hopes that the deal will stop the spreading debt crisis in the eurozone.
The BBC's Stephanie Flanders explains what impact the deal may have.
Go to next video: Eurozone agrees new Greek bailout