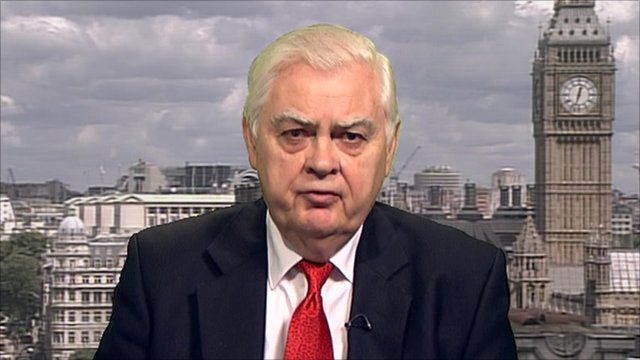 Video
Lamont: 'Problems remain within the eurozone'
Stock markets around the world have responded positively to Thursday's agreement on a second bailout for Greece.
Under the deal, Greece will get another 159bn euros, from eurozone countries, the IMF and private sources.
In addition, interest rates will be cut and repayment terms eased.
The former Conservative Chancellor of the Exchequer, Lord Lamont, says that the agreement will go some way to easing the crisis in other indebted eurozone nations.
He also warned that "huge problems remain within the eurozone".