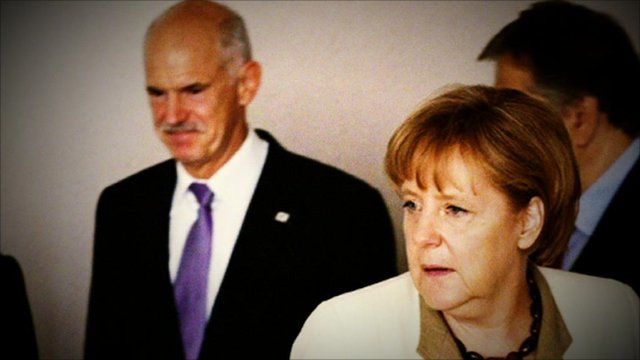 Video
Huge bail-out for Greece buys eurozone more time
The German Chancellor Angela Merkel has defended her decision to back a second big bail-out for Greece - insisting that it is her country's historic duty to protect the euro.
The markets have welcomed the agreement but it has emerged that the deal will affect Britain's loan to Ireland, taxpayers here will now get a reduced payback.
Gavin Hewitt reports from Brussels.
Go to next video: Will euro crisis affect holiday money?