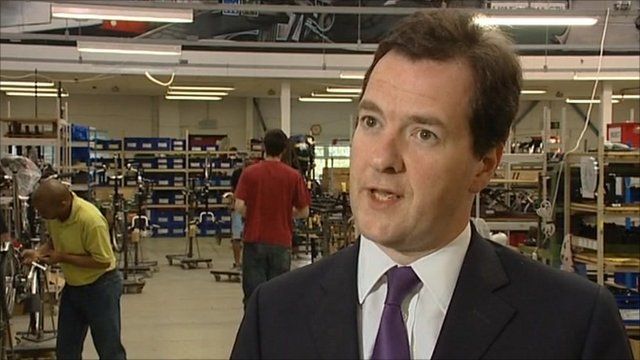 Video
George Osborne: GDP figure 'positive'
Official figures indicate that the UK economy slowed between April and June.
It grew by 0.2% compared with 0.5% in the first three months of the year.
The chief economist at the Office for National Statistics, Joe Grice, says growth might have been 0.5% but for a number of factors - including the royal wedding.
The Chancellor, George Osborne, welcomed the news saying the UK is "a safe haven in the storm".
Go to next video: Cameron positive on economy figures