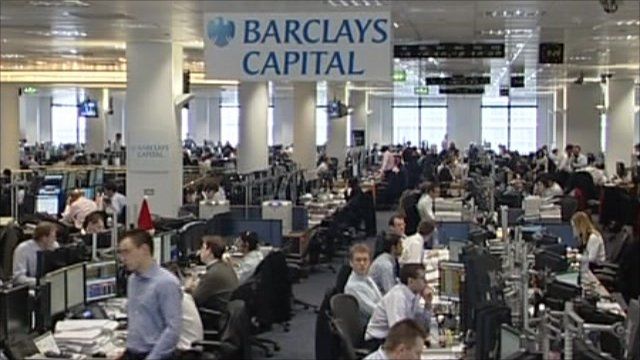 Video
Job loss warning at Barclays after fall in profit
Barclays half year profits have fallen by a third to just over £2.5bn.
The bank is blaming the drop partly on having to set aside funds to compensate people who were mis-sold payment protection insurance.
Barclays has also announced plans to cut at least another 1400 jobs by the end of this year - bringing the total to 3000.
John Moylan reports.