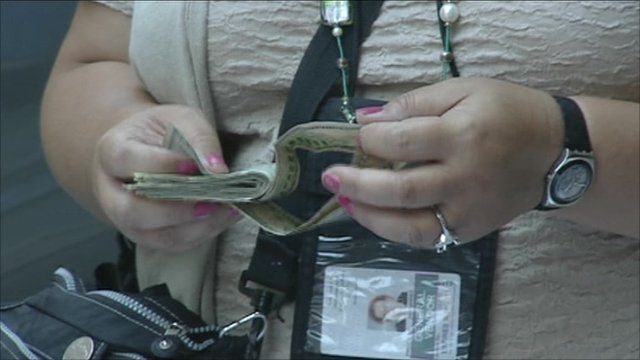 Video
US shoppers shy away from spending
US consumers cut their spending in June for the first time in almost two years, according to new figures.
They also saw their incomes grow at the smallest pace for nine months, fuelling further concerns about economic growth.
The US Department of Commerce said spending fell 0.2% in June, while incomes rose 0.1%.
Michelle Fleury reports from New York.