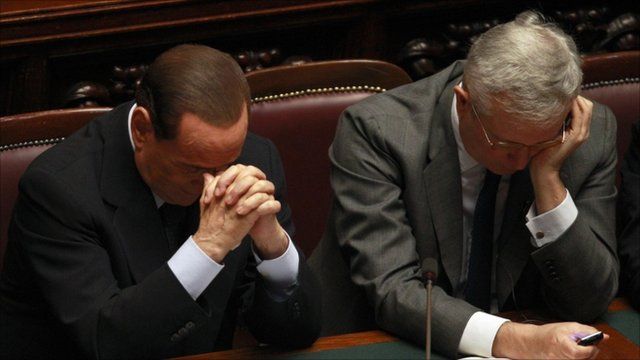 Video
Berlusconi's parliament speech aims to calm debt fears
The markets have misjudged us. That is the message from Italian President Silvio Berlusconi in a speech aimed at preventing Italy's slide into a Greek style financial crisis.
Investors have been demanding higher and higher interest rates to take on Italian debt.
But Mr Berlusconi says the fundamentals of the country's financial system are solid.
David Willey reports from Rome.
Go to next video: Life in Sparta amid economic gloom