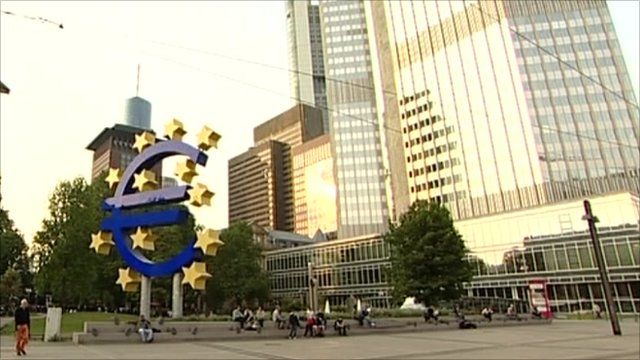 Video
Euro debt crisis: No change expected in eurozone rate
Interest rates at the European Central Bank are expected to be kept at 1.5% as the debt crisis continues to put pressure on the eurozone.
The ECB has raised rates twice this year to try to control inflation, but economists say the chance of a third rate rise this year is now unlikely.
Nigel Cassidy reports.