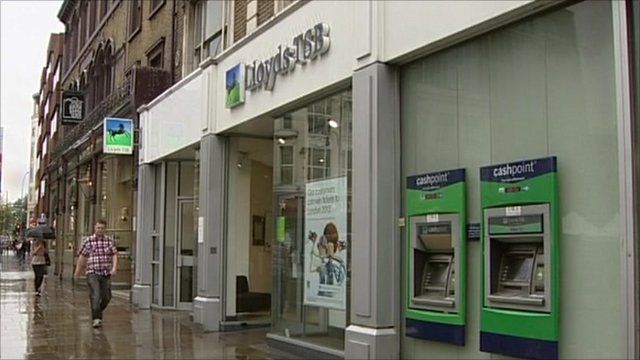 Video
Lloyds Bank suffers multi billion pound losses
Lloyds Banking Group has been pushed back into the red after making losses of more than $3bn in the first half of this year.
The bank - which is 41% owned by the taxpayer - is having to count the cost of compensating customers who were mis-sold payment protection insurance.
But the Lloyds boss said economic uncertainty was another factor.
On Thursday, the Bank of England announced it was keeping interest rates at their historic low of 0.5%, amid fears the global recovery is far from secure.
John Moylan reports.