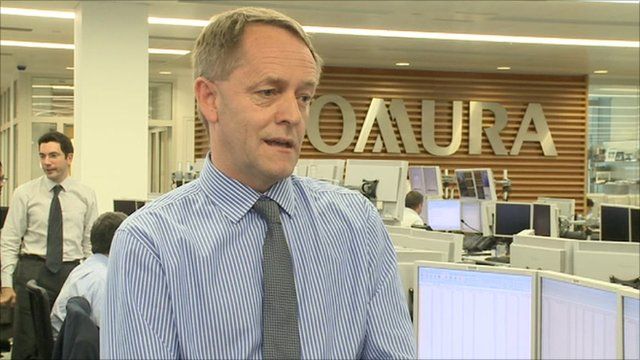 Video
ECB holds interest rates at 1.5%
The European Central Bank (ECB) has voted to hold interest rates at just 1.5%.
The decision was made in the face of growing evidence the eurozone's economic recovery was losing ground.
Peter Westaway, Chief Economist at Nomura Bank, said the ECB had been put under pressure by the sovereign debt crisis.