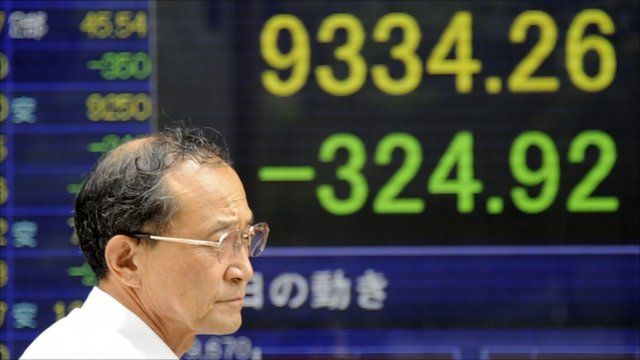 Video
Asian stocks slump on US sell-off
Asian stock markets slumped on Friday, extending a global equity sell-off after Wall Street had its worst day in more than two years.
On Thursday, shares in the US and Europe tumbled on fears about the strength of the US economic recovery and the eurozone debt crisis.
The BBC's Daniel Griffiths reports.