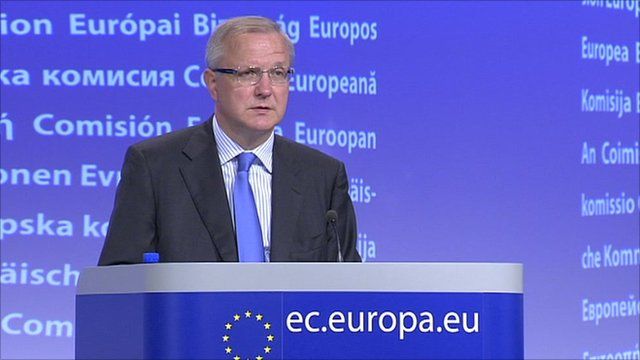 Video
Olli Rehn: Global markets did not react as expected
Stock markets around the world have continued to suffer from fears about the global recovery and the European debt crisis.
Leading European markets remain down, following even steeper falls in Asia where markets have now lost most of their gains this year.
On Thursday, New York's Dow Jones experienced its worst one-day fall since the financial crisis three years ago.
The European Commissioner for Economic and Monetary Affairs, Olli Rehn, said the markets were not reacting the way he expected, but he was 'satisfied' with the latest Greek bail-out deal.
Go to next video: Asian stocks slump on US sell-off