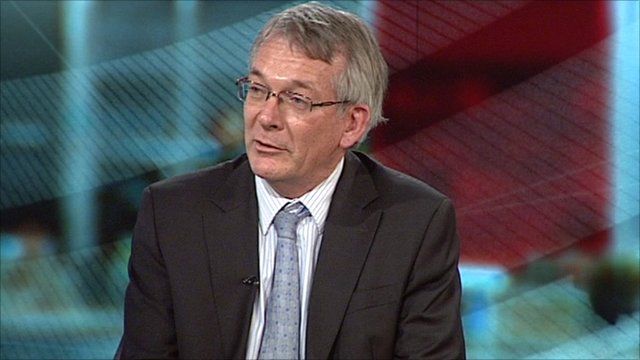 Video
Germans 'playing hard to get' over debt
Stock markets across the world have fallen sharply again amid fears about the global economic recovery and concerns that the debt crisis affecting the eurozone could spread.
In the UK the FTSE 100 was down by around 2% and the markets in France and Germany have dropped by similar amounts.
The turmoil came after Jose Manuel Barroso warned that measures agreed by the EU last month have failed to prevent the spread of the eurozone debt crisis.
David Marsh is chairman of London and Oxford Capital Markets and he told the BBC that the Germans are not keen to bail out the rest of the EU.