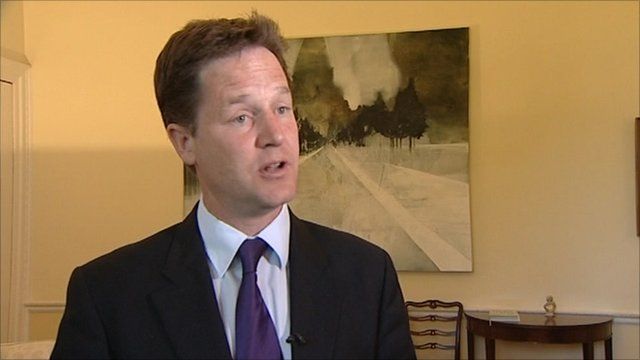 Video
Nick Clegg: Governments 'need to get a grip'
There have been continued nerves on European stock markets, despite attempts to calm fears about the future of the euro.
The European Central Bank has indicated that it will buy Italian and Spanish bonds in an attempt to stem the debt crisis.
Earlier the G7 group of the world's leading economies issued an emergency statement promising to take all necessary steps to ensure financial stability.
The Deputy Prime Minister, Nick Clegg, said governments around the world "need to get a grip".
Go to next video: Europe's banking industry hit by crisis