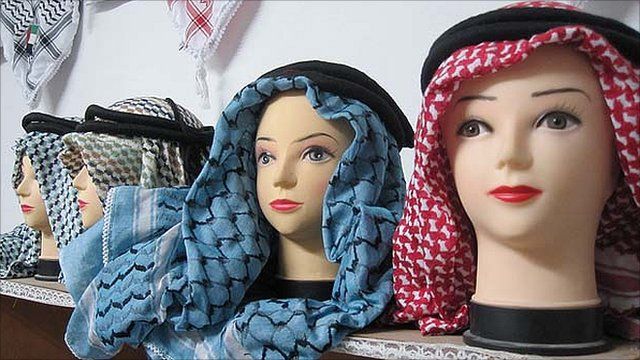 Video
Social media offers last keffiyeh factory lifeline
Three years ago Hirbawi Textiles became the focus of the world's media, when it became apparent it was the last factory in the Palestinian Territories to produce the keffiyeh, the traditional Arab headdress and favourite of former leader Yasser Arafat.
The industry had suffered a slump following market liberalisation measures under the 1993 Oslo Accords.
Wholesalers in the Palestinian Territories increasingly bought cheaper versions of the scarf from China, Jordan and Syria. A Hirbawi Textiles scarf costs around $6, while a Chinese keffiyeh costs as little as $3.
But the factory has been given hope thanks to new markets opening up as a result of a social media campaign.
Howard Johnson reports from Hebron.
Go to next video: Can tech save Botswana villages?