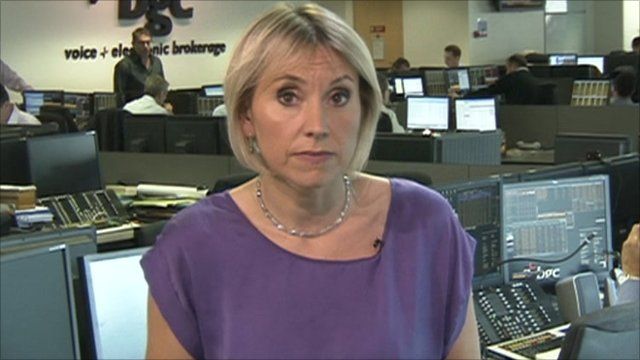 Video
Where are the equity bargain hunters?
It is likely to be another day of volatility on the stock market.
European shares have fallen further after a volatile session on Asian markets.
London's FTSE 100 share index rose at first before falling back sharply.
Louise Cooper from BGC Partners says it is worrying that fund managers are not buying up cheap equities.
Go to next video: Fears spur fall in global markets