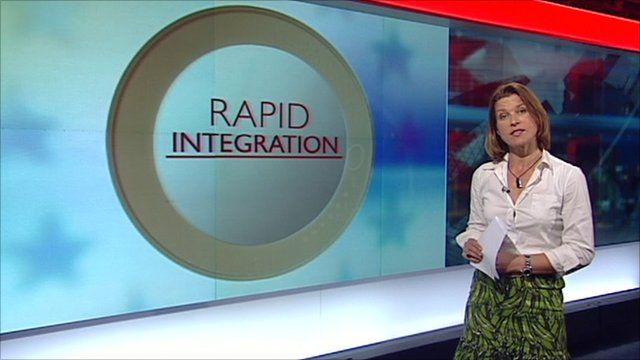 Video
Can the eurozone restore growth?
Turbulence on the world's stock markets has continued with investors rattled by fears over Europe's debt crisis and the downgrading of America's credit rating.
What more can the members of the eurozone and the United States do to try to calm the markets, restore growth in their own economies and stabilise the finances of countries like Greece, Italy and Spain?
The BBC's Economics Editor Stephanie Flanders assesses the options.
Go to next video: Fears spur fall in global markets