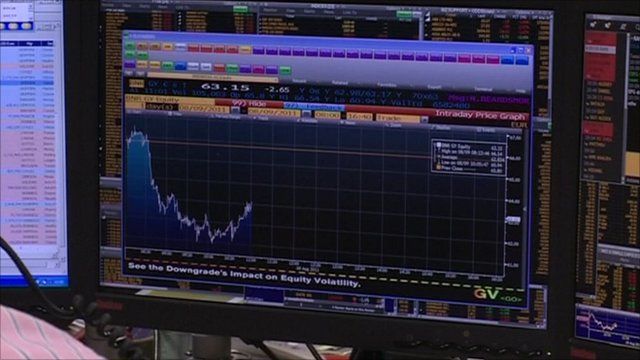 Video
Stock market turmoil continues
European share values have seen more dramatic falls, following similar sell-offs in the US and Asia.
But in a volatile morning's trading, indexes like London's FTSE 100, that had fallen up to 5.5%, were positive by lunchtime.
Traders remain on edge about the levels of debt facing the US and some eurozone countries, and the impact this could have on their already weak economies.
Hugh Pym reports.