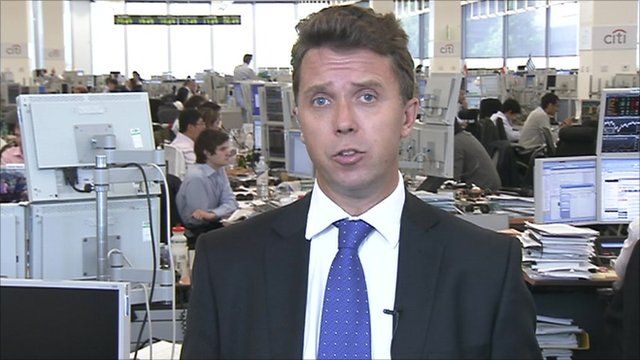 Video
Bank of England inflation forecast 'not too bad'
The Bank of England has cut its 2011 growth forecast for the UK to about 1.5%, from 1.8%.
Bank Governor Sir Mervyn King said the economy had weakened, in large part due to the debt crisis in Europe.
He told a press conference that the near-term prospects for inflation remains the same - that it would continue rising through the autumn before falling back next year a "little below" 2%.
The governor warned that the main threat to the UK economy came from abroad.
Michael Saunders is head of western Europe economy at Citibank and he told the BBC the downgrade was "not disastrous".