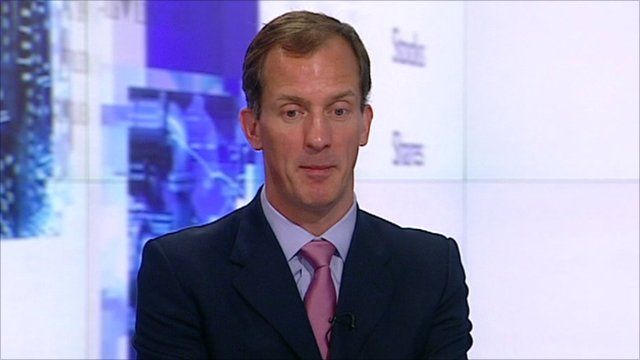 Video
Why did Societe General's share price drop?
All across Europe banking stocks were hit hard on Wednesday.
German, Italian and British lenders were swept up in the panic with Italy's Unicredit and the UK's Barclays both dropping around 9%.
But worst hit was France's Societe Generale's whose shares were down over 20% at one point.
Simon Maughan is a banking anlayst at MF Global, he said the markets "fired a warning shot over the bows of French politicians" warning them not to bail out failing eurozone countries.