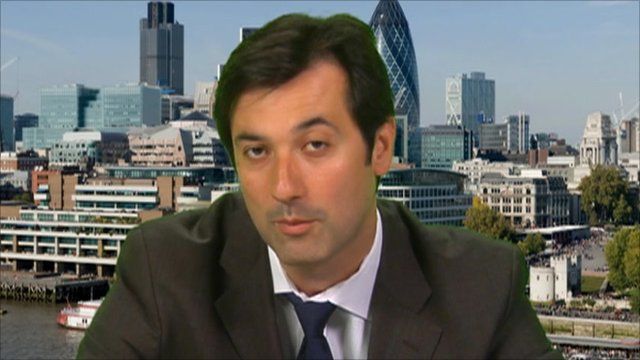 Video
Gilles Moec from Deutsche Bank: Markets 'difficult to rationalise'
Leading European share indexes have lost earlier gains of about 2% amid continuing fears over eurozone debt and the health of Europe's banks.
In late morning trade, London's FTSE index and Germany's Dax index had gains of some 0.7% while France's Cac 40 was down slightly.
French banking shares had been among the biggest to gain, with Societe Generale shares up 8% in morning trade.
But in volatile trading, the bank's shares were down 5% by lunchtime.
Fears about the financial stability of France and its banks had been a key trigger for Wednesday's steep falls.
Gilles Moec, a Senior European Economist at Deutsche Bank, said the risk of an imminent French downgrade was small.