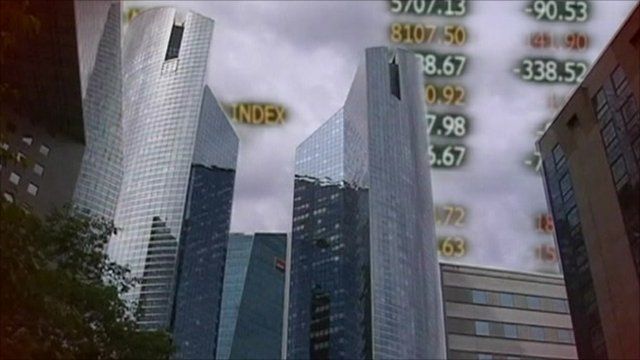 Video
Markets rise after short-selling ban
Regulators have imposed a ban on the short-selling of selected financial stocks, like banks in France, Italy, Belgium and Spain.
The move is designed to stop investors betting on the share price falling and follows days of huge swings in stock prices.
French bank Societe Generale is amongst the firms covered - its shares fell by over 20% at one point on Wednesday.
Greece and Turkey have already imposed similar restrictions.
Christian Fraser reports.
Go to next video: Short-selling banned in parts of Europe