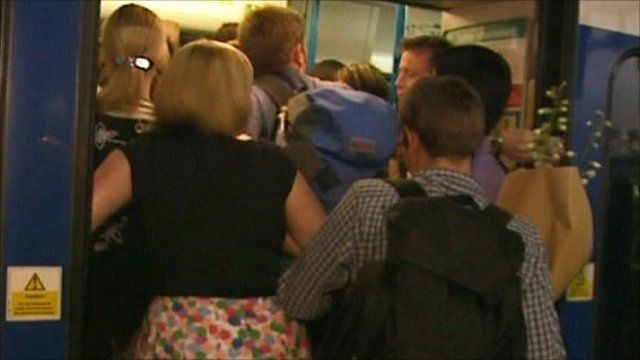 Video
Government defends above-inflation rail fare rise
Many rail commuters are expected to face rises of around 8% in their season tickets, as the latest inflation figures are revealed.
The formula for rail fare increases has generally been RPI inflation plus 1%, but for the next three years it is RPI plus 3% in England.
There are some exceptions to the formula. Scotrail is sticking to the RPI+1% formula and Merseyrail will use RPI+0%.
Rail minister Theresa Villiers said passengers were being asked to pay more so that the government could "deliver a massive programme of rail upgrades".