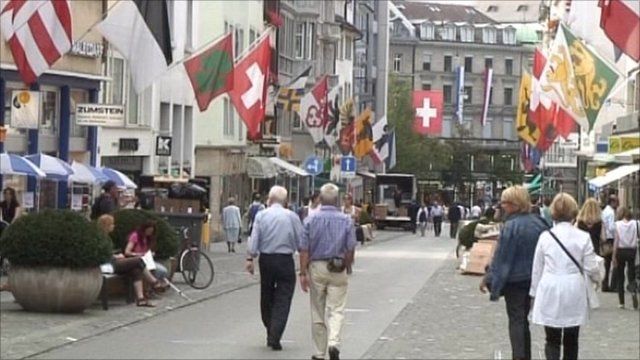 Video
Swiss warn of recession amid eurozone crisis
Swiss government ministers meet later on Wednesday to discuss the continued strength of the franc.
Switzerland's currency has risen around 25% against the euro in the last 18 months, posing a major threat to Swiss products, over half of which are sold abroad.
Business leaders fear it will push the country into recession, as Imogen Foulkes reports from the Swiss capital Berne.
Go to next video: Call for greater 'euro governance'