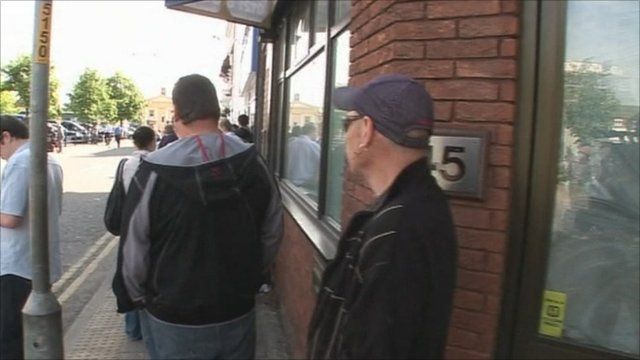 Video
Surprise rise in number of people out of work
There has been a surprise rise in the number of people out of work.
The jobless total went up by nearly 40,000 between April and June.
It is the sharpest increase for two years.
Almost 2.5 million people are now unemployed and women have been particularly hard hit with the highest number out of work for 23 years.
Hugh Pym reports.
Go to next video: Job figures disappointing, says Grayling