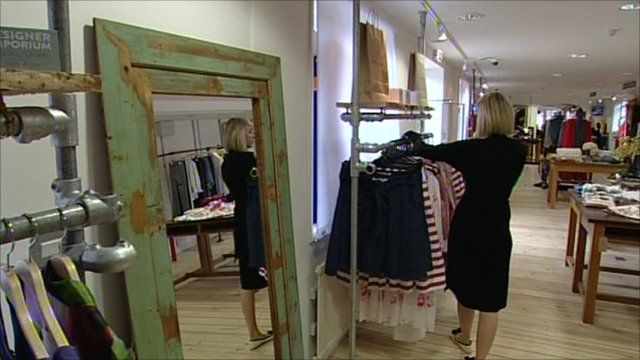 Video
New outlets for High Street businesses
BBC Breakfast has been talking to shop owners in Shepton Mallet in Somerset to find out how the High Street is faring during these challenging times.
It is an area where one in four shops on the High Street is vacant.
Retail sales figures are due to be released later, however despite uncertain times ahead, some do think there are opportunities.
A new £10m designer outlet is opening in the area.
Roger Saul, founder of fashion brand Mulberry, explained to BBC Breakfast that it planned to use regeneration as a theme to attract customers.
Go to next video: How UK weather affects the economy