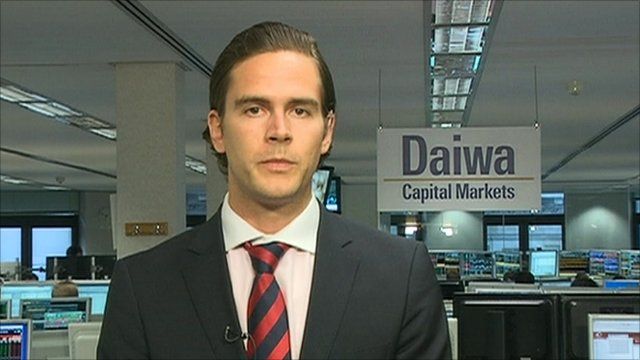 Video
Eurozone activity shrank in August
The Markit Manufacturing Purchasing Managers' Index (PMI) index has revealed that activity in the eurozone shrank in August for the first time in over two years.
In France, manufacturing fell for the first time since 2009, and German output was nearly stagnant.
Tobias Blattner is European economist at Daiwa Capital Markets, he told the BBC the figures "reflect the slowdown of the global economy".