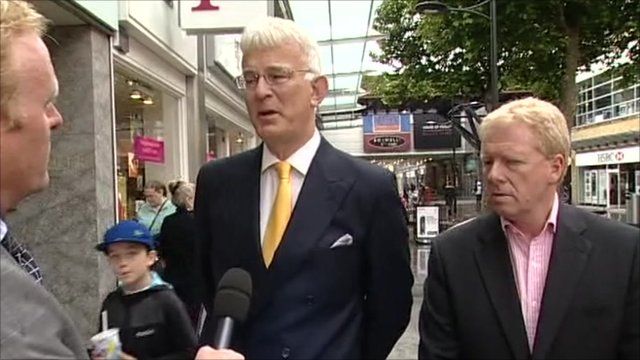 Video
GDP figure prompts double dip fears in Swindon
Official figures have confirmed that the UK economy slowed in the second quarter of this year.
Gross Domestic Product (GDP) grew by just 0.2% compared with 0.5% in the previous three months.
There are concerns that unless things improve soon, the UK could become the next nation to see its triple A credit rating under threat.
The BBC's John Maguire reports from Swindon, where people are worried that the economy could fall into a double dip recession.