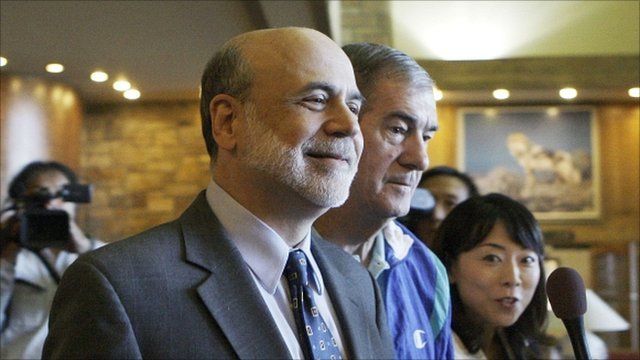 Video
Federal Reserve Chairman Bernanke signals no new stimulus
Economic growth figures have been published on both sides of the Atlantic.
US growth in the second quarter was revised down, while in the UK the latest estimate of growth between April and June was unchanged at 0.2%.
The US Federal Reserve Chairman Ben Bernanke said the outlook for the months ahead was weaker than previously forecast.
But he stopped short of announcing new measures to boost the economy.
Hugh Pym reports.