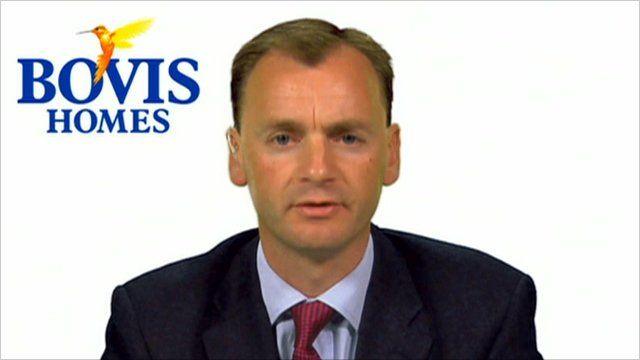 Video
Bovis Homes reports rise in profits
The house builder Bovis has reported a big improvement in its half year pre tax profits, more than doubling to £8.1m.
The increase comes from reduced construction costs on existing sites and the average sales price of its homes going up by 3.2% to just over £163,000.
If you own shares in the company, you will see an interim dividend of 1.5p a share.
David Ritchie is the Chief Executive of Bovis Homes and he says the lack of support available to first time buyers is "frustrating".