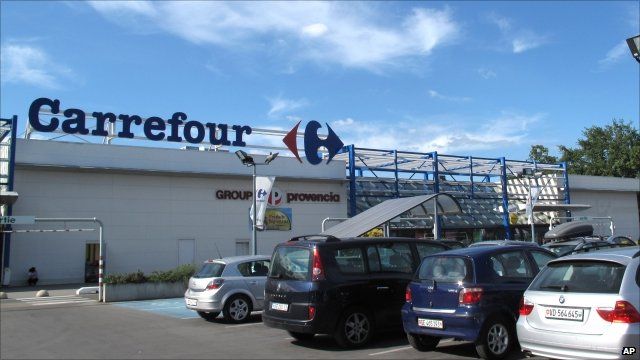 Video
Carrefour shares down after first-half losses
Shares in French supermarket giant Carrefour have fallen by more than 3% after the company announced a surprise loss for the first half of 2011.
Europe's biggest retailer said it made a net loss of 249m euros ($360m; £221m) for the first six months of the year, compared with a 97m-euro profit in the same period last year.
It has warned profits for the full year are also likely to be down by as much as 15%, partly because it chose to raise prices just as rivals cut theirs.
Brian Milligan reports.