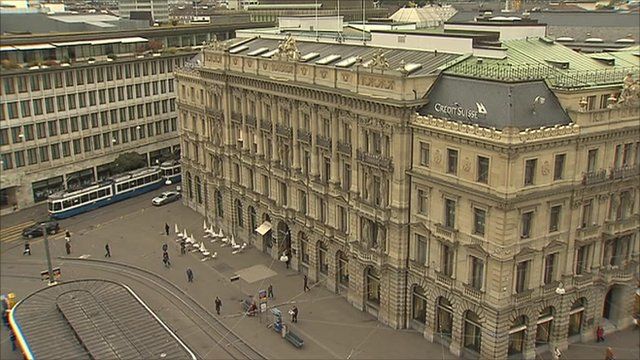 Video
Swiss banks under US pressure
Switzerland's banks must hand over details to the US government of all Americans holding Swiss bank accounts as part of its crack down on tax evasion.
The US has threatened legal action against Credit Suisse and nine other banks if they fail to do so.
Imogen Foulkes reports.
Patrick Odier, Swiss Bankers Association contributed to this report.