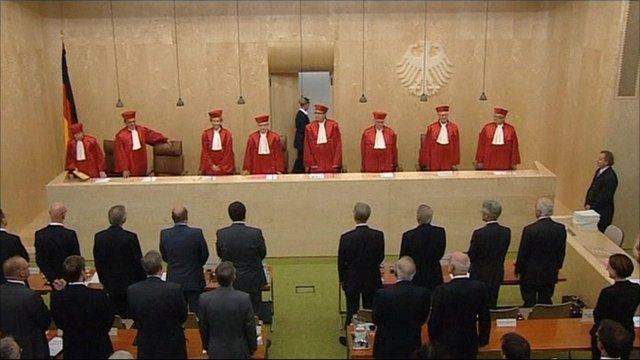 Video
German court rejects challenge to eurozone bailouts
Germany's highest court has rejected a challenge to the country bailing out the struggling members of the eurozone.
The Constitutional Court upheld Germany's participation in the recent rescue packages but it ruled that any future bail outs would have to give the German parliament a bigger role.
The BBC's Gavin Hewitt reports on how the bail outs are becoming increasingly unpopular with Germans.
Go to next video: Australia's two speed economy