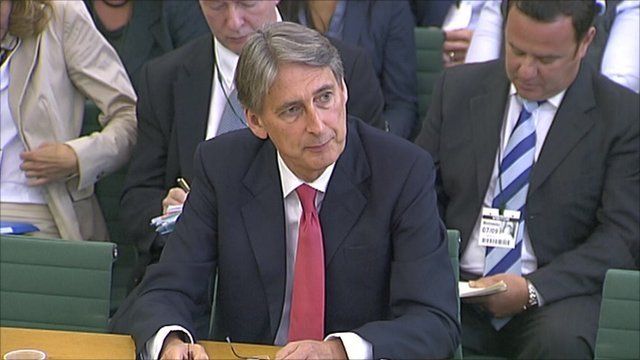 Video
Transport Secretary defends German train contract
Transport Secretary Phillip Hammond has indicated the government will not change its mind over a controversial decision to hand a lucrative train-building contract to a German firm rather than a British-based one.
Ministers have been criticised for selecting Siemens as the preferred bidder to supply rolling stock for the Thameslink route, rather than Derby-based Bombardier.
Philip Hammond said finance was part of the 30-year contract, but he said it would be wrong to say that the difference in the two companies' credit ratings was key to the decision.
Professor Karel Williams of the University of Manchester, also giving evidence, said Siemens had a credit rating of A+ compared with Bombardier's B++.
Mr Hammond said: "It will have been a factor, but it is unlikely to have been a determining factor."