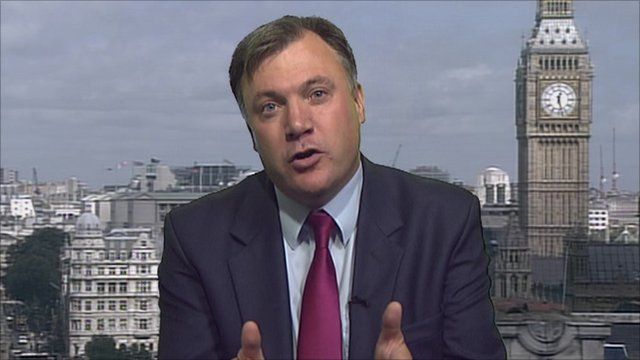 Video
Ed Balls welcomes 'radical' banking report
The government has promised to implement a report calling for a fundamental overhaul of Britain's banks.
The Independent Commission on Banking has recommended that High Street retail divisions are ring-fenced from riskier investment operations.
The commission was led by Sir John Vickers and he says that such changes will "do a lot to contain the damage" if banks get into trouble again.
The Shadow Chancellor, Ed Balls, welcomed what he called the "very radical report" and called for ministers to put the recommendations into practice as soon as possible.
Go to next video: Commission to detail banks 'ring fence'