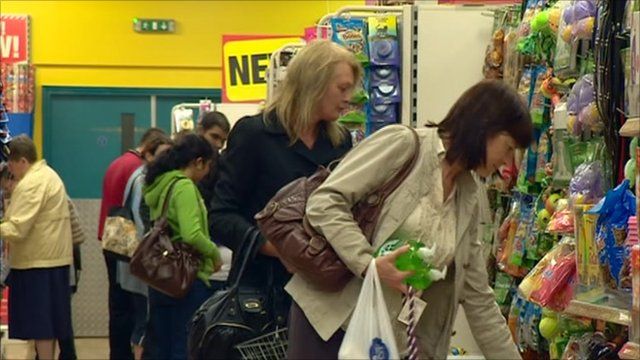 Video
Consumers look for bargains as inflation rises
The cost of clothing, shoes and energy bills all helped to push the rate of Consumer Prices Index (CPI) inflation up to 4.5% in August, well above the Bank of England's target.
Analysts are predicting that it could rise as high as 5% by the end of 2011 before falling back.
The BBC's personal finance correspondent, Simon Gompertz, explains the impact.
Go to next video: Pensioners 'worried' about inflation