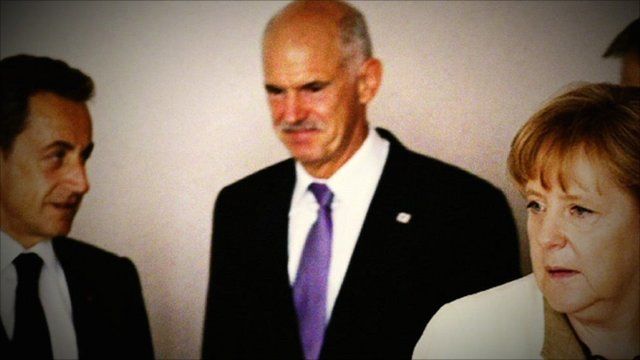 Video
Leaders to hold urgent talks over Eurozone debt crisis
Leaders from Greece, Germany and France are to hold emergency talks on the eurozone debt crisis.
A teleconference involving Greek Prime Minister George Papandreou, German Chancellor Angela Merkel and French President Nicolas Sarkozy comes amid growing fears that Greece might default on its debts.
In Italy, politicians are expected to approve the government's much-revised austerity plan, whilst in France two major banks' credit ratings have been downgraded on fears of their exposure to the crisis.
Daniel Griffiths reports.