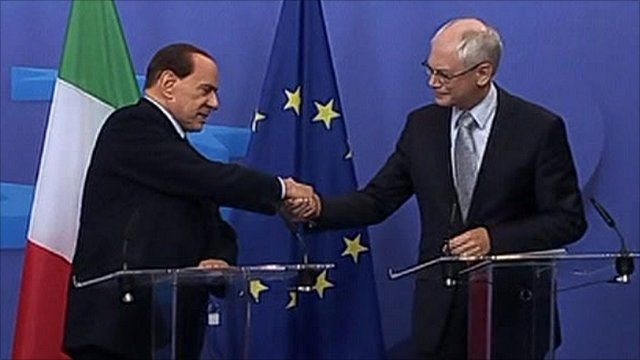 Video
Italy's austerity bill finally expected to be approved
Italy's austerity bill is expected to get final approval in the lower house of the Rome parliament today.
The package has finally been put together after weeks of dithering and squabbling.
It is hoped the bill will be a boost for the financial markets as Italy's cost of borrowing has shot up to a three year high.
Nigel Cassidy reports.
Go to next video: Stocks jump on Italy China talks