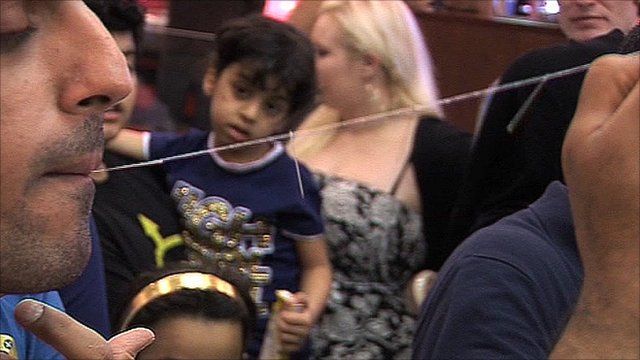 Video
The business of magic in the UAE
Emirati illusionist Moein Al Bastaki is the Gulf's answer to David Copperfield and his tricks are gaining praise from fans in high places.
He wants to turn his hobby into a business - first by opening the region's first magic school and then by a chain of magic cafes.
However his business model faces challenges because sorcery is illegal in the UAE.
While Mr Bastaki is adamant his magic is based on slight of hand and well-known tricks, but his magic is pushing boundaries that are uncomfortable with some.
Philip Hampsheir reports.
Go to next video: Dynamo's magic 'scares' presenter