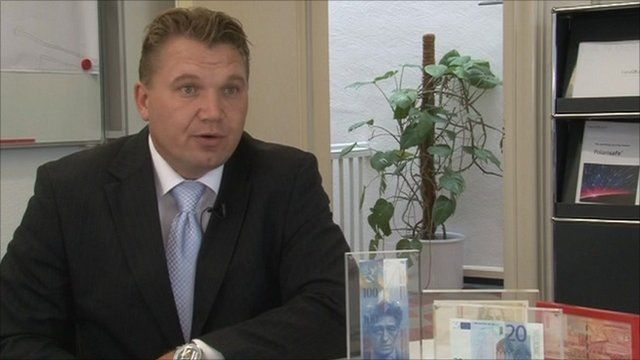 Video
Making money is 'challenging' says Fortress chief executive
The Landquart Paper Mill in south eastern Switzerland has been making security and speciality paper for over 100 years.
It is the only mill in the world that makes the paper used for the Swiss franc.
The Canadian company Fortress Paper bought the mill in 2007 and since then has produced paper for the banknotes of over 100 currency denominations for over 25 countries around the globe.
The chief executive of Fortress Paper, Chad Wasilenkoff spoke to the BBC's Lucy Burton about the challenges facing the mill as the Swiss franc gets ever stronger.