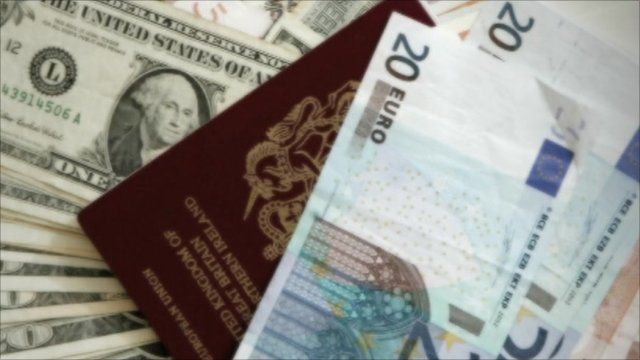 Video
Are travellers overcharged for foreign currency exchange?
The watchdog Consumer Focus has said banks and foreign exchange firms are misleading and overcharging holidaymakers when they change money or use their debit and credit cards overseas.
The foreign currency business will now be investigated by the Office of Fair Trading.
Simon Gompertz reports.