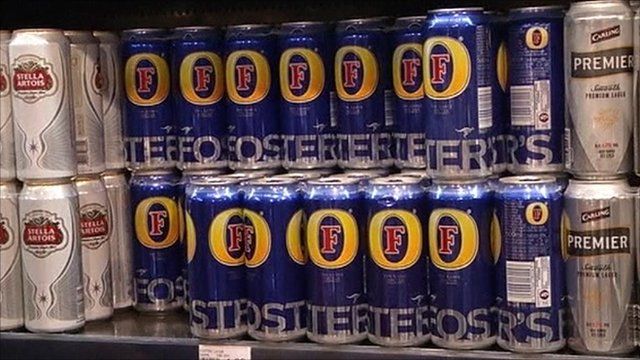 Video
SABMiller agrees Foster's takeover deal
Brewing giant SABMiller has agreed to buy Foster's in a deal that values Australia's largest brewer at 9.9bn Australian dollars ($10.2bn; £6.5bn).
Foster's had rejected SAB's previous bid worth A$9.5bn, saying it undervalued the company.
However, the Foster's board said it would be recommending the latest offer to its shareholders.
If accepted, SAB, whose brands include Grolsch and Peroni, expects to complete the deal by the end of the year.
Theo Leggett reports.
Go to next video: Inside Southern Sudan's first brewery