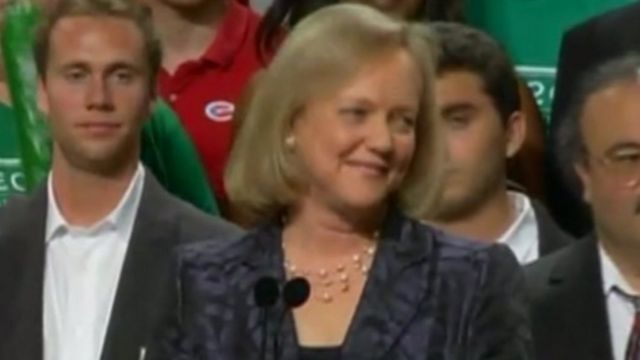 Video
Former eBay boss takes over at Hewlett Packard
Leo Apotheker has been replaced as chief executive of Hewlett-Packard by Meg Whitman, the former head of eBay.
Mr Apotheker was in the job less than a year, during which time he cut sales forecasts three times and saw the company's stock fall by nearly 50%.
Ms Whitman, who once ran for governor of California, resigned from eBay in 2008 and is credited with building it into a global force.
Jill Martin reports.