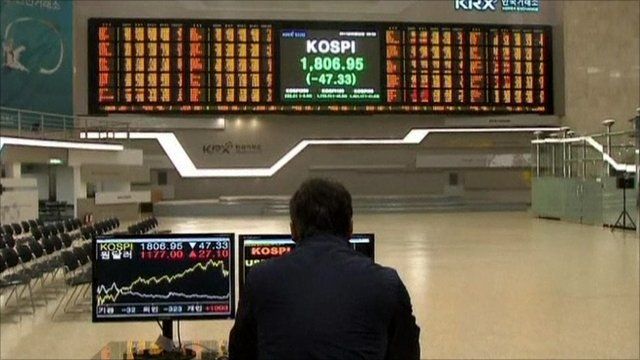 Video
G20 to take 'all necessary actions' to ensure stability
The G20 countries have said they will take "all necessary actions to preserve the stability of banking systems and financial markets".
Their comments came as global markets were hit by one of the year's biggest sell-offs, and questions emerged over the state of the world economy.
At the heart of the worries are the continuing European debt problems.
Will Grant reports.