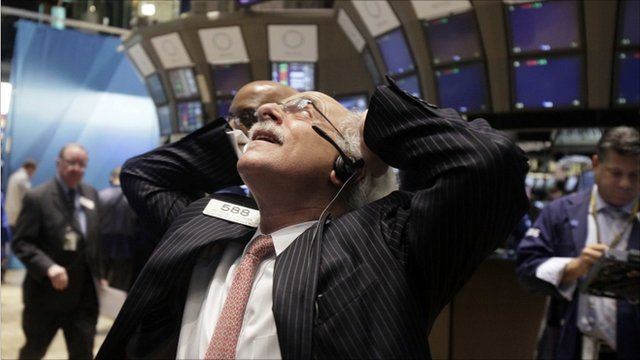 Video
Markets face nervous times amid fears on the global economy
It has been another nervous day on stock markets around the world as fears over the global economy continued to worry investors.
The chancellor says European leaders have just six weeks left to find a solution to the growing debt crisis.
In London the FTSE dipped below the 5,000 mark at one point, before rallying this afternoon.
Hugh Pym reports.
Go to next video: Markets fall further despite reassurance