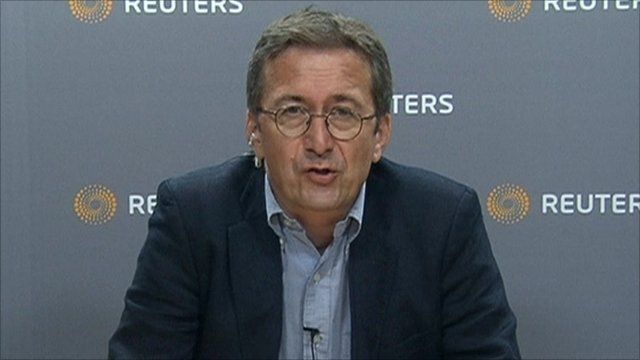 Video
Eurozone pressure builds over Greece
Greece is going to dominate the thoughts of many investors and European policy makers this week.
The pressure built on European officials over the weekend to take stronger action over Greece and its massive debts.
US Treasury Secretary Tim Geithner said the Greek crisis had the potential to cause financial chaos - and that risk should be "taken off the table".
Europe might be ready to respond to those warnings - it is thought a new deal is under discussion which could lead to a write-down of Greek sovereign debt by 50%.
Pierre Bree-Onson, is the European Editor of Reuters Breakingviews and says the eurozone needs to think about a "larger restructuring" of debt.
Go to next video: 'Anyone can make money from a crash'