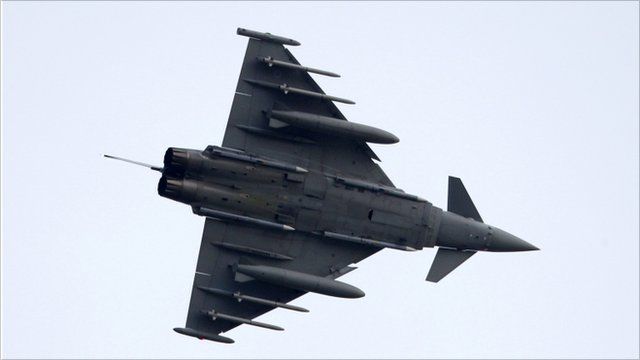 Video
BAE Systems to announce nearly 3,000 job cuts, BBC learns
Nearly 3,000 jobs will be cut by BAE Systems on Tuesday, with three plants worst hit, the BBC has learnt.
Brough in East Yorkshire will lose 900 jobs, Warton in Lancashire will lose 822 jobs and Samlesbury, also in Lancashire, will lose 565 jobs.
A further 655 jobs will be lost at smaller sites too, taking the final figure to 2,942, the BBC understands.
John Moylan reports from Warton.