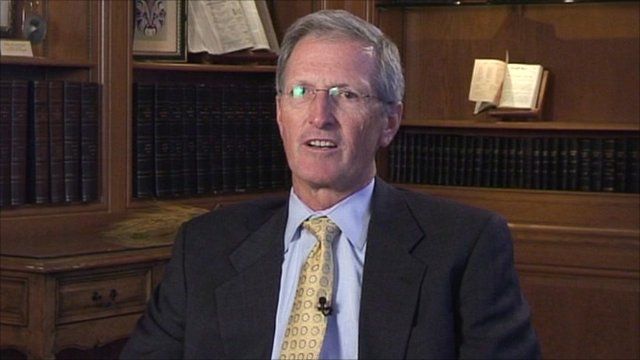 Video
Cargill chief executive Greg Page on firm's success
Cargill is a company name that you might not be familiar with.
But chances are the firm has some impact on the food that you eat as it supplies companies the world over with raw materials.
It is also one of the world's largest food commodity traders, and is reportedly America's biggest privately held company.
Jonathan Frewin visited Cargill's headquarters in Minnesota, to find out more about the firm from the company's chairman and chief executive, Greg Page.
There is a longer version of this interview, which features questions about food security, as suggested by BBC viewers, listeners and readers, here.
For opportunities to ask questions like this, you might like to consider following BBC Business on Facebook or Twitter.
Go to next video: BBC viewers quiz Cargill boss